Harvest 2014
Harvest 2014


Harvest Supper and Quiz Night
Our annual Harvest celebrations begin this year with a quiz night and supper on Saturday 4th October. Our quiz master is Clive Brand, a parishioner of Holy Innocents, Kingsbury, a past parish of Fr David's. Clive is fast becoming a friend to St Peter's too as this is the third quiz night he has lead for us. All proceeds are going towards the St Peter's Stonework Appeal.
Harvest Festival Mass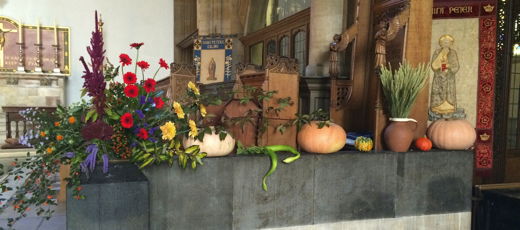 This year we not only celebrate the gifts of God in creation but the Centenary of 4th Ealing Guides. We are looking forward to welcoming the Guide Company who will take part in the service and sharing in praying for them as the enter their second century!