Who's who at St Peter's Ealing
Who's who at St Peter's Ealing


Clergy at St Peter's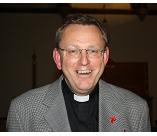 David Neno
Hailing from the deepest West Country, I trained at Ripon College Cuddesdon, was ordained in Ripon Cathedral in 1988 and have served in four parishes (St Matthew's, Chapel Allerton, Leeds; St Mary's, Acton; Holy Innocents, Kingsbury and Christ Church w. St Laurence, Brondesbury) before being appointed to the post of Vicar of St Peter's in 2012. I am at present one of the Willesden Area Director of Ordinands. I am an active member of the Society of Catholic Priests; a keen rugby supporter; dog walker and I love gardening when I get the chance.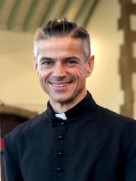 Adam Dobrzynski
Currently a priest in the Church of England. In the past a monk and a priest within the Catholic Church (the Order of Preachers, also known as the Dominican Order) for 8 years (in Poland, Russia, Ukraine, Italy). Philosopher and Theologian. For many years, I have been looking for answers to the mystery of evil in the world and man (Ph.D. in Philosophy – "The attribute of evil in the European tradition: the ontological aspect").
I have a very dynamic personality and a great sense of humor. I am passionate about traveling, cooking, reading books, listening to classical music and watching the latest movies. I'm in love with photography. I value hard work, dedication, and sincerity in life. I appreciate friendship and people who surround me. I adore spending time with my family.I can speak English, Polish, Ukrainian, and Russian. I learn Spanish. I like Latin because this language is filled with life philosophy and wisdom.
I'm not comfortable with settling, and I'm always looking for an opportunity to do better and achieve greatness.

Margaret Joachim
I was ordained in 1994, have been Associate Priest at St. Peter's since 1997, and also worked in various management roles in the IT industry for more than 30 years until I retired in 2014. I've now crossed the great gulf fixed between science and the arts and am pursuing a university course in the History of the Book. I'm a contact point for the development of Ministry in Secular Employment (MSE) in London, and am particularly interested in helping people to integrate their weekday and Sunday worlds. I am Secretary of CHRISM (the national group for MSEs), am active in a number of other voluntary organisations, and have stood (so far unsuccessfully) as a candidate in several parliamentary and local council elections. In any spare time I can be found writing essays, reading, threatening the weeds and the squirrels in my garden and entertaining my granddaughters, sometimes simultaneously. There's also a classic car, now living with my family in Hampshire, which I drive when opportunity and weather permit.
Reader at St Peter's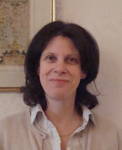 Susan Peatfield
I have lived in the parish and have been very happily involved in the life of St Peter's for twenty five years. I am married to Richard and we have two adult children. I am a Licensed Reader (sometimes called a Licensed Lay Minister or LLM) and in this role I contribute to the teaching and preaching ministry at St Peter's. My background is in education, and outside St Peter's I am involved in mentoring students and writing material for training courses. I also continue to take an interest in LLM training and development.